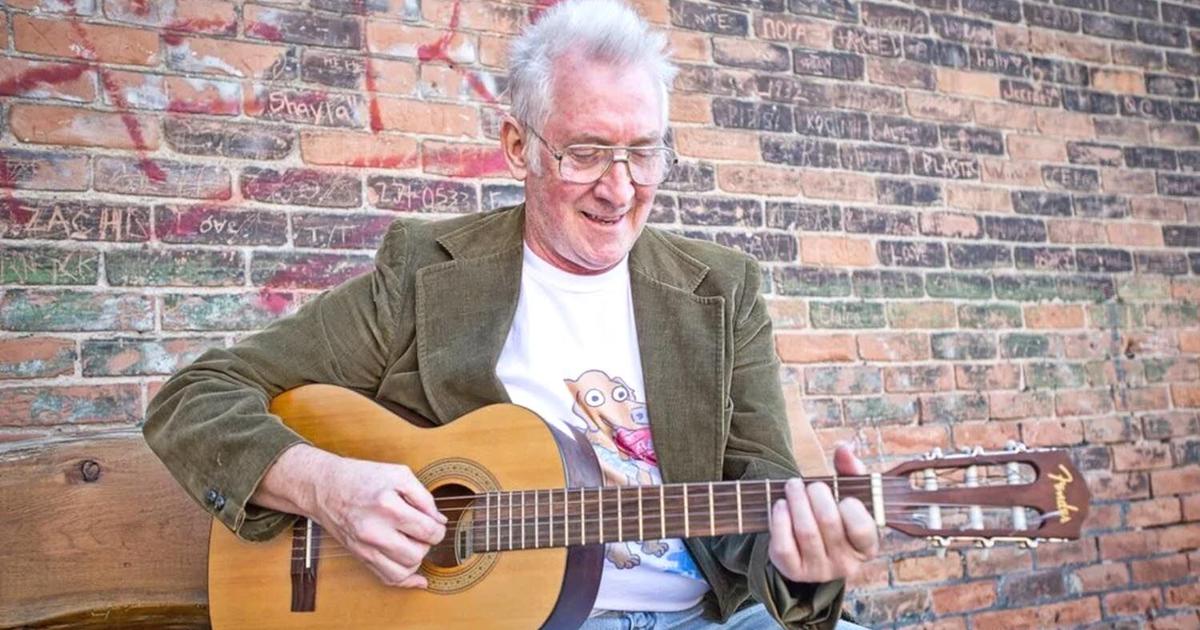 A Life Remembered: Bruce Davis was a radio man, musician | Local news
ST. PETER – Bruce Davis was known as the Voice of the Valley by rural town radio listeners along the Minnesota River who watched his news broadcasts.
Musician / songwriter as well as radio man, Davis was also known locally for a ballad he wrote in the early 1990s. "The Rock Bend Song" remains the anthem of the annual St. Peter's Folk Festival. in September.
Davis, 71, died Dec. 25 in Rochester.
For listeners at a college radio station, he was the voice behind a Tuesday night show that introduced them to folk legends and local musicians. Davis started out as the host of KMSU's "Folk Scene Etc." in 2010.
On the show, Davis discussed aspects of the folk genre, with occasional side trips in the Beatles and Bob Dylan commentaries. He often invited local musicians to the independent radio station for concerts.
When KMSU CEO Dwayne Megaw and Davis first met many years ago, they were both radio reporters covering a St. Peter City Council meeting for rival stations.
Veteran Davis has decided to guide Megaw, who was then a Cub reporter, by listening to council minutes that often seem uninspiring.
"'Be careful,' he told me, 'They are doing something important,' Megaw recalls.
"Bruce showed me the ropes. It was really a treat 2 and a half years ago when I became manager of this station (KMSU) and found out that his show was on Tuesday night.
In addition to his radio experience, Davis was a stage musician. He, along with Joni and Don Myers, of St. Peter, formed the trio, Folky Dokey, years ago after getting to know each other in their church.
"Bruce loved to play songs by Peter, Paul and Mary; but he was open to all kinds of music, "said Don Myers, who added that he was encouraged by Davis to try out the guitar and the dulcimer.
Folky Dokey released a CD in 2012 at a party at the St. Peter Food Co-op. The recording features Davis' arrangements of traditional holiday music.
"He loved Christmas music," Don Myers said.
None of the trio was a full-time musician; however, they often played together. Folky Dokey has become a perennial favorite at the Rock Bend Folk Festival.
The Myers would also accompany Davis when he sang the lyrics he wrote for "The Rock Bend Song".
Davis contributed this anthem for the Rock Bend Folk Festival around 1993, said Ron Arsenault, music coordinator of the free festival, which celebrated its 30th anniversary in September. The song not only pays homage to the festival, but mentions St. Peter's, the Traverse des Sioux and the Minnesota River.
"Sometimes he sang it at the start of the festival; Sometimes we played it later in the day when the crowd tends to be bigger.
Davis, who was gravely ill, did not perform at the 2021 Rock Bend Folk Festival, organizer Kris Higginbotham said in an email message.
St. Peter's was Davis' adopted town. According to a brief biography posted on his KMSU show's blog, he was "… originally from Terre Haute, Indiana. Played in a folk-rock band called Whole Wheat in the 70's. I moved to Minnesota in 1978. I stayed there after my truck didn't restart that winter.
Davis studied broadcasting at the Brown Institute in Minneapolis. It was there that he met his wife, Denice, in 1984 at the Monday Night Square Dance Collective. He was a caller; she was a novice.
"As a caller, people would say to Bruce, 'You have such a beautiful voice' – that's one of the reasons he decided to study broadcasting," Denice said.
Bruce Davis' career as an announcer included 18 years behind the microphone at KRBI. While at the station, he bonded with members of the community, a bond cemented by weeks of intensive reporting after the devastating tornado of 1998.
In 2018, he shared his account of that day and the events that followed during a "Tell me a story" event at the History Center of the Treaty Site in Saint-Pierre.
A December 19 Facebook post by Denice said her husband, a cancer survivor, had recently undergone emergency surgery.
He remained hospitalized in Rochester until his death.
KMSU aired a Davis Tribute earlier this week and will rebroadcast the favorite "Folk Scene, Etc." shows throughout the month of January.
Memorial services are tentatively scheduled for 2022.
Ranfranz and Vine Funeral Home, Rochester, helped the Davis family.