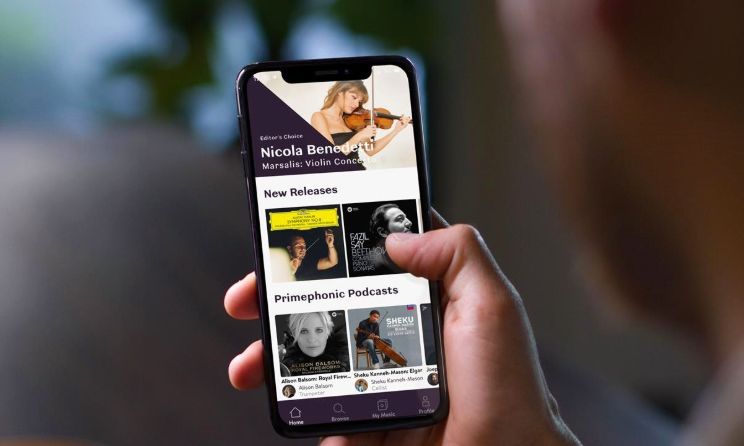 Apple buys classical music streaming app Primephonic
The acquisition precedes Apple's plan to launch a classical music app next year, which will combine Primephonic's user interface with more additional features. Listeners will also benefit from better features, including improved navigation and search capabilities by composer and repertoire, classical music metadata, among other features and benefits.
The new app will be integrated with Apple Music, providing its subscribers with an enhanced classic music experience, starting with Primephonic playlists and exclusive audio content.
Primephonic is no longer available to new subscribers and will be terminated on September 7, and subscribers will receive six months of Apple Music for free.
"As an exclusively classical startup, we cannot reach the majority of the global classical listeners, especially those who listen to many other music genres as well," Primephonic said. "So we concluded that in order to achieve our mission, we must partner with a leading streaming service that encompasses all musical genres and also shares our love for classical music."
Primephonic Co-Founder and CEO Thomas Steffens said: "Artists love the Primephonic service and what we have done in the classic arena, and now we have the opportunity to join Apple to deliver the absolute best experience. to millions of listeners. We can bring classical music to the mainstream and connect a new generation of musicians with the next generation of audiences. "
The deal increases Apple Music's library by over 75 million songs and strengthens its classical music content. It also adds to Apple Music's growing list of music platform acquisitions. In 2014, Apple bought the music streaming service and headphone maker Beats, followed by the audio identification tool Shazam in 2017 and the artist discovery platform Platoon in 2018.
Primephonic was launched three years ago to enhance classical music in the music streaming ecosystem by addressing the challenges and complexities of the genre. The genre has also received less attention with a drop in listeners around the world in recent years. In South Africa, the classical music radio station Classic FM 102.7 was recently relegated to a low-audience evening slot after the station was renamed Hot 1027 on July 1.