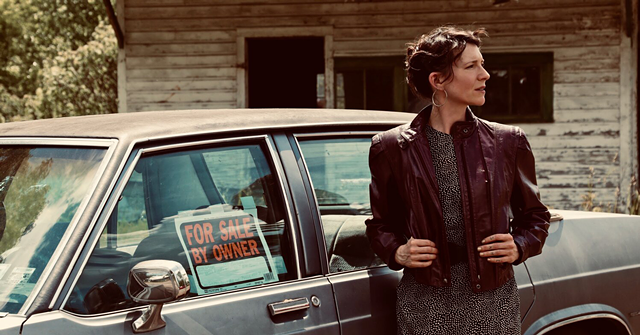 Ithaca Musician Janet Batch Brings Small Town Songs to Abilene for CD Release | Concerts of your choice
With her nasal voice and working-life songs, you'd think Janet Batch hailed from the Blue Ridge Mountains or the Howls of Kentucky. But the Ithaca-based singer-songwriter actually grew up on a dairy farm in the small town of Litchfield, just southeast of Utica.
A landscape gardener by day, Batch also taps the fertile ground of upstate New York for lyrical inspiration. Between the recording sessions, she made up "Sara Anne", a tale inspired by Sara Anne Wood, the 12-year-old girl who went missing in 1993 and has never been found.
"She lived a few miles from my house and was only a few years younger, but I didn't know her personally," Batch said. "Writing this song was just a crazy trip back to my own teenage years, and how her demise had woven throughout my life and how in college I thought of her. And how unsettling that is. it has not been found.
Likewise, "Lovetta" was named after a childhood neighbor who attempted suicide in the mid-1980s. "I didn't understand it at all when I was a kid, so I just made up one story about it. It's not real, even if it contains factual details, "she said.
It's this ability to tap into these real-life details to create poignant narratives that has helped Batch songwriting continue to evolve.
"Everyone, even in their own story or their own family, has stories that, with just a little sparkle, could be a good song," Batch said. "Just add a little glitter and you're good to go."
Batch released their second album, "You Be the Wolf", last week; she is playing a CD release show on November 4th at Abilene Bar & Lounge.
Stylistically, the new album is very diverse, ranging from country percussion and atmospheric waltzes, Mazzy Star ballads and plenty of history songs. "You Be the Wolf" is also a significant improvement – sound, musical and vocal – from her debut album, "A Good Woman Is Hard to Find" in 2017.
"I think my lyric writing is better, my musicality is growing and it's fuller than before," Batch said.
Recorded in two sessions in November 2019 and February 2020 at Sunwood Recording in Trumansburg, the new album features Batch's band, the Four-Bangers – drummer-keyboardist and Sunwood owner Chris Ploss, guitarist Sid Green and bassist Mike Brando – with guest contributions from guitarist Jason Shegogue and fiddler Sam Schmidt.
Janet Batch and the Four-Bangers will perform a 7:30 p.m. CD release show on Thursday, November 4 at the Abilene Bar and Lounge, 153 Liberty Pole Way. $ 7 in advance, $ 12 the day of the show. 585-232-3230. abilene.showare.com; janetbatch.com.
Jim Catalano works for With-FM 90.1 of Ithaca, a media partner of WXXI. Comments on this article can be sent to [email protected]