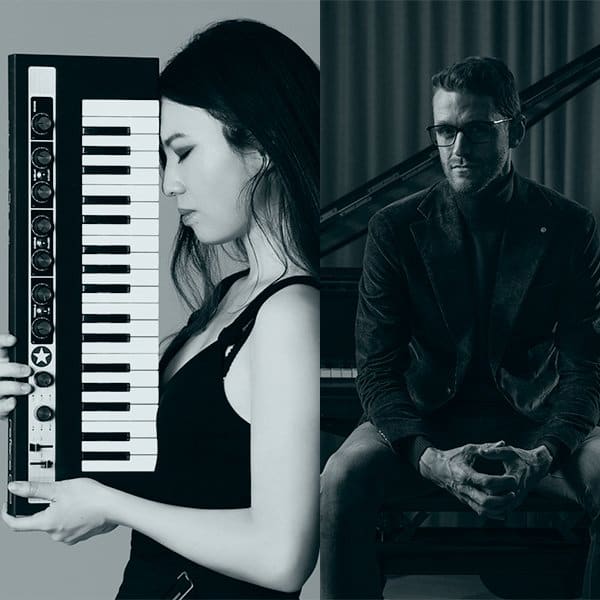 New face (s) of classical music
Last month was Classical Music Month in the United States, and in recognition, we're spotlighting a few up-and-coming artists who are breathing new life into the legendary genre!
Guest post by Shannon Silver of The daily crust of the orchard
September was Classical Music Month in the United States. To celebrate the masterful musical genre, we would like to introduce you to some new faces of classical music. These classically trained artists take a new and modern approach to traditional repertoire and technique.
---
Anna phoebe
London-based violinist, composer and performer Anna phoebe crosses genres and disciplines through collaborative projects. As a violinist, Anna has toured internationally both as a soloist and with world famous groups. Phoebe was a featured soloist in the highly regarded Trans-Siberian Orchestra, and supported rock groups such as Roxy Music and Jethro Tull. His personal group even supported folk legend Bob Dylan. Anna Phoebe's recent solo albumSoul of the seas is a psychological exploration of the sea, inspired by the Kent coast where she lives. The album includes twelve tracks that evoke the soundscapes and emotions of the sea, threatening beauty and mystery.
Beautiful Chen
Classically trained pianist Beautiful Chen mixes classical, avant-garde, electronic and sound art. In 2014, the Australian-Taiwanese pianist rose to prominence in the UK with her EP Listen, London, which contrasted the classical repertoire with the sounds of the streets around London. His subsequent albums received accolades from music professionals including Brian Eno ("original and provocative"), James Rhodes ("extremely impressive"), Max Reinhardt ("a revelation") and BBC Radio 3 (Top 4 Best New Music of 2016 BBC Presentation).
Richard bundy
Pianist and musical director Richard bundy was born in Guyana, raised in northern Saskatchewan, Canada, and currently resides in the United Kingdom. Bundy has often collaborated with Anna Phoebe, most recently playing the piano on Phoebe's new album. Souls of the sea. While Richard mainly composes and performs neo-classical piano music, he has had an entire career as a film composer. He won the Mark Brydon (Moloko) Award for Best Song with "The Light" and worked with singer Jhelisa Anderson on the film's soundtrack. The protagonist with Tilda Swinton screened at the Cannes Film Festival.
Neil cowley
Daniel VSowl is an English pianist and composer who integrates electronic, ambient and neoclassical production into his works. Early in his musical career, Cowley studied classical music and later joined various groups including Fragile State, the Green Nuns of the Revolution and the Neil Cowley Trio. His trio won the 2007 BBC Jazz Award for their album Moved. After years of playing in small ensembles and working as a session musician (Cowley was the pianist for Adele's song "Hometown Glory"), Neil has recently explored electronics through solo and collaborative work. In 2021, Neil releases his first solo album Hall of Mirrors; a very personal account of his relationship with his old friend, the piano.
Jef martens
Belgian composer and new classical pianist Jef martens has amassed over 200 million streams since he started releasing neo-classical music almost two years ago. Martens studied piano, composition and law in Antwerp, and after school entered the music industry, not through the classical piano, but the DJ scene under the name Basto!. After several successful years as a songwriter, producer, mixer and touring DJ, Jef returned to his roots writing classical compositions for piano, strings, choir and electronic instruments.