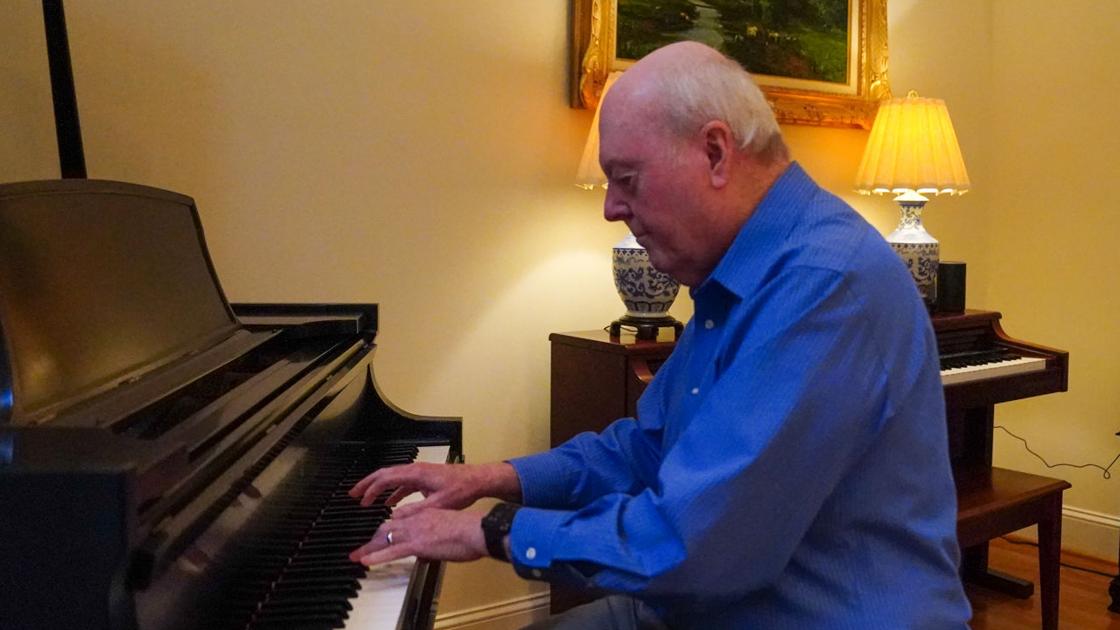 One on one with musician Dave Combs | Local News
WINSTON-SALEM – Recover a copy of The rocket that blows from a pile of newspapers nearly a foot tall arranged on his pool table in the basement, there is an obvious sparkle in Dave Combs' eyes as he reflects on one of his favorite places in the whole world.
Combs and his wife, Linda, were seasonal residents of Blowing Rock, owned a condo in Chateau Cloud, were enthusiastic supporters of the Blowing Rock Stage Company, and good friends of the late, longtime editor of the Rocket, Jerry Burns.
"We used to go to Blowing Rock in the summer, even when we lived and worked in the Washington, DC area. Whether we were in Blowing Rock or DC, I frequently sent Jerry pictures that I had taken. Over the years, I counted that he had put 88 in the pages of the The rocket that blows, some even on the front page, "Combs said. "With a smile, he often introduced me as his 'Washington correspondent'!"
You could say that Blowing Rock, with a main street lined with gift shops, was an accelerator in Combs' second career in music. Although he was employed for 22 years by AT&T as a technology consultant, Combs found his entrepreneurial vocation in what began as a hobby: playing the piano.
If anyone wants to see Combs light up a room, all they have to do is ask them to play a live piano accompaniment on a recording of the Winston-Salem Symphony of the song that started it all, "Rachel's Song". Performances of the song and now over 200 others under copyright have sold millions of copies worldwide. Surprisingly, there was no record company involved and no publicity. Much of Combs' success in the music industry was due to himself, with the help of a few friends and what he describes as divine intervention along the way.
"Rachel's Song" had an unlikely start, and it happened in a series of moments Combs calls "Godwinks," borrowing a line from one of his favorite writers, Squire Rushnell.
In his new book, "Touched by the Music: How the Story and Music of 'Rachel's Song' Can Change Your Life" (2021, David M. Combs, Winston-Salem), Combs describes defining moments, threshold moments and ah -ah times.
"The defining moments just happen. We don't plan or control them, "Combs said. "We can't avoid them, but they can change the pattern of our lives. Some are global, such as pandemics or wars. There are other defining moments closer to home, such as the birth of a child or the death of a loved one. "
Combs suggested that we also experience threshold moments, those moments when we stand at one of the gates of life asking ourselves for direction: am I doing nothing? Am I going straight? Do I turn right or left, taking a different path? Should I turn around and run?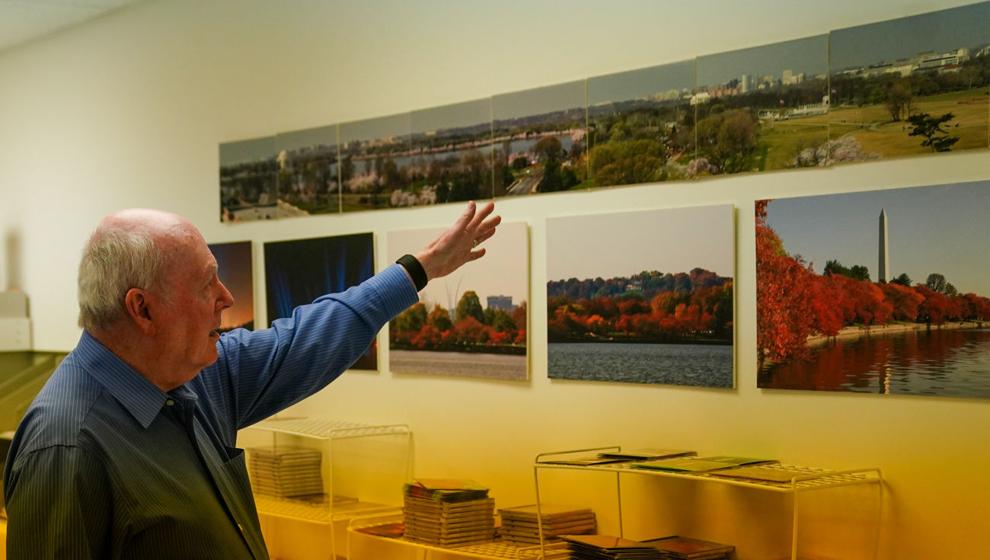 "Threshold times force me to make a choice about what to do next," Combs said. "What should I study at school? Should I accept this job? Should I ask this girl to marry me? Do I have to move? God creates these moments to change the course of your life.
Then there are those ah-ah moments.
"That's when a light comes on in my head and I make a discovery. Every part of my brain, my personality and my intuition come together with God who works to connect the dots in such a way that I have often said aloud, "Ah-ha! I know what to do now! '"
Reading "Touched by the Music" it's hard to let go as Combs tells the story of the early days of "Rachel's Song" as a simple melody that he couldn't get out of his head, as well as his wife pestering him. on the name of the song since he frequently pecked it on the piano.
But it is much more too: the intimacy of this moment when he spontaneously played it for his new goddaughter, "Rachel", during his baptism in a church in New York; exhorting his wife to write the notes and then get a demo of them while in Nashville as a consultant working for AT&T; the sense of wonder and wonder he felt as a professional musician and sound engineer transformed his song into something even more special; and then his resourcefulness and entrepreneurial instincts manifested once he realized the effect the song had on people when they heard it – and he couldn't find a record label interested in taking it back.
The book is all of this and more, for in many ways it is also a personal witness to her faith in God and a decision at some point in her life to let God be her guide.
Perhaps it was divine intervention that prompted the engineer who produced the first demo tape (a "master tape") to also make four copies on cassette to be played on a common stereo player.
Combs had a friend in broadcasting who had an "easy listening" weekend program in Winston-Salem and one day the subject of the song was brought up. "I would love to hear it," said Bob McHone, the radio guy. So when they played one of the tape recordings at McHone's office, he asked if he could air it the following weekend.
Sure. Combs agreed, but there was a problem. He should allow someone else to take possession of his only master tape so that the radio station could copy it into a format they could use. Combs was reluctant, but professional McHone always stuck to his word and the master tape was back in the songwriter's possession within two hours.
For Combs and his wife Linda, it was certainly an inspiring, if not intimate, moment when they held hands in front of their radio and heard McHone's introduction and then their song on the radio.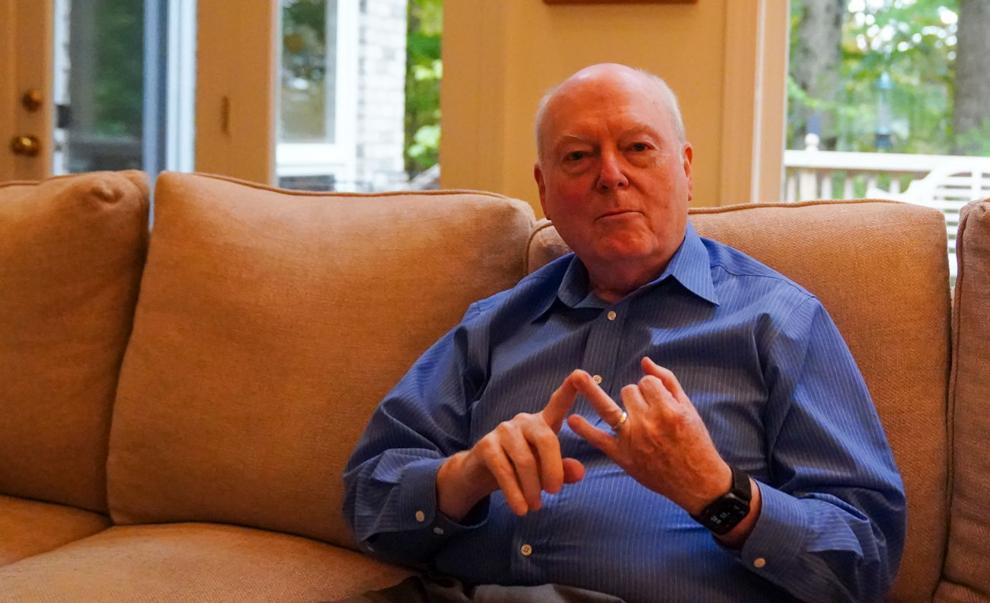 But when the manager of the WKLM station called and said, "Dave, I've never experienced this phenomenon in my entire radio career. As soon as 'Rachel's Song' started playing, the phone lines all turned on at the same time and stayed that way all the time. They all had the same questions: "What was that song you just played by the guy from Winston-Salem?" Would you like to play it again please? Where can I get a copy? "
One may wonder if the question "Where can I get a copy?" Was a threshold moment or an ah-ha moment. For Combs and his wife, it was certainly a testament that a market opportunity was likely revealed, an ah-ha moment. But then, was he ready to quit his day job or spend the countless overtime usually required of newly inspired entrepreneurs? It's a pivotal moment, forcing him to answer a question about the path his life should take.
Combs spent a good deal of his time when he wasn't working for AT&T making copies of tapes to send to various radio stations. He wanted to share music with the world. Then he started getting fan messages from people who shared how "Rachel's Song" impacted their lives in one way or another. Doctors and nurses said it calmed anxious patients. A driver stuck in a traffic jam said it turned a frustrating experience into an enjoyable afternoon. The mother of an autistic child described her daughter with tears streaming down her face, clutching the tape. "You've reached it," the mother said.
The entrepreneurial lessons Combs learned from that point on, the resourcefulness and perseverance he displayed even when he and his music were rejected by so-called professionals who didn't even bother to bother. listen, are too numerous to mention in a single newspaper article. They are still inspiring.
The strength he received in the environment of his faith journey should only be heard in first person, in Combs' words, as he does such an impressive job in their narrative.
Dave Combs brings his life-changing journey to life. The stories are intimate and personal, many arising from denominational stages along the way. About 10 years later, Combs quit his day job at AT&T to focus on his music career. Once he discovered songwriting was a calling, he wrote more and performed more.
He recounts how being asked to conduct the Winston-Salem Symphony accidentally resulted in a more dramatic performance – and a standing ovation from some 900 audience members. He writes about the need to write more music and more.
Combs writes about what he learned about the music business and distribution. He writes on a Christmas debut album, being invited to submit original music for a James Bond film, Cruise Ships, The Lettermen, the Blue Ridge Parkway, PBS, UNC-TV, Symphony of the Mountains, a Rotary club , performing at the Governor's Mansion – and often sitting on the lawn outside a Blowing Rock gift shop, playing his music while signing autographs on CD covers. And more.
If you are an entrepreneur, please read "Touched by the Music". If you are unsure of what role God can play in your life, please read "Touched by Music".
I visited Dave Combs for over three hours last week at the Combs residence in a suburb of Winston-Salem. We talked. I asked questions and he was quick to answer, openly. He played music, even taking a short melody that has been going through my mind for years and brings it to a different level. He shared his wife's accomplished career in government service in Washington, DC. He told stories around his often brilliant photograph, from a Pentagon 9/11 memorial, to Bass Lake, to the Tweetsie Railroad fireworks.
Dave Combs has some stories to share and they just might hit home.