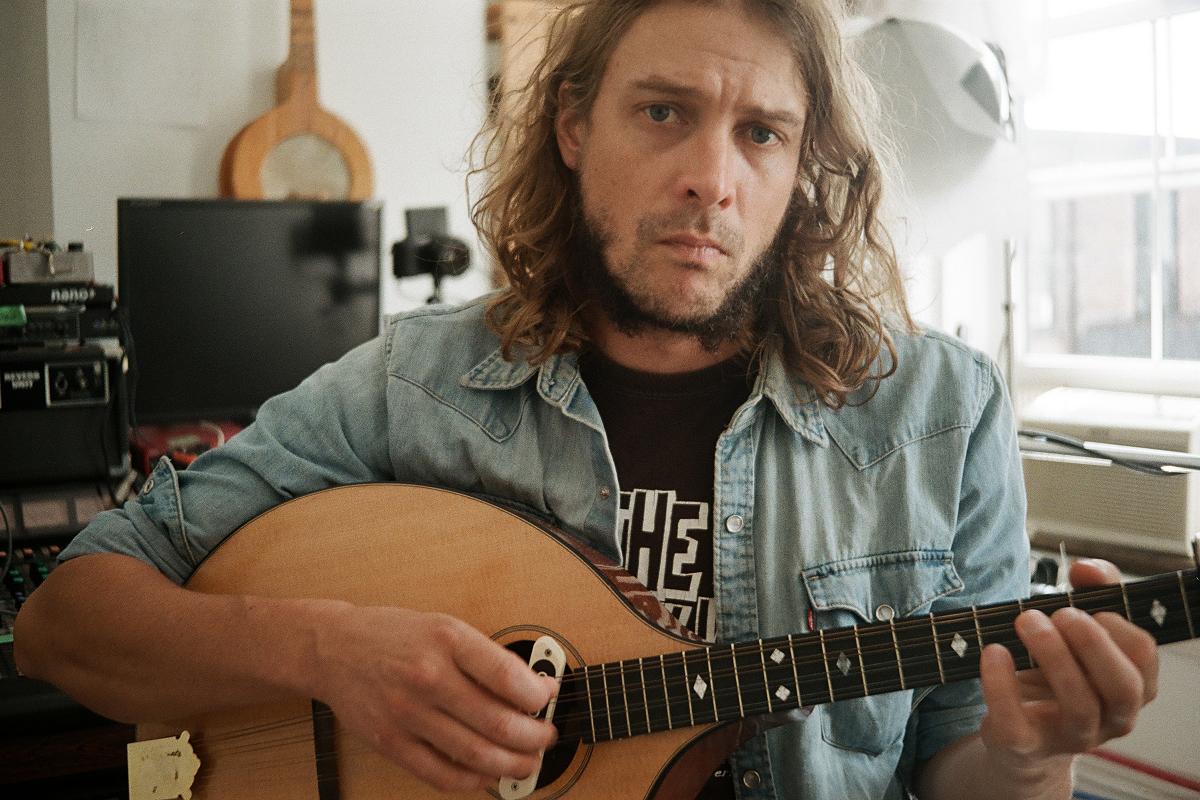 Peterborough musician Benj Rowland's debut solo album 'Community Garden' will be released on March 15
Peterborough musician Benj Rowland has announced that his debut solo album Community Garden will be released on Tuesday March 15.
The singer-songwriter and multi-instrumentalist, best known for the fuzz-folk duo Mayhemingways, which he formed in 2013 with drummer Josh Fewings, describes the record as "a collection of songs that speak to a small town in Ontario and tell stories about the life of an independent Canadian musician.
Produced by Juno-winning Dartmouth-based singer and songwriter Joel Plaskett (whom Mayhemingways toured with in 2017), the 10-track disc includes the original songs "Accident", "Ballad of the Pig's Ear", "Sandy and Saul", "Opeongo Line", "Don't Approach the Introvert", "Mountain Road", "Grey Flowers", "Crossroads Jig", "Oldest Home Burn", and "Hand Me Down My Synthesizer".
Advertisement – story continues below
The second track, "Ballad of the Pig's Ear", is an ode to the historic Brock Street pub in downtown Peterborough which closed in 2017 after 152 years. The song recently won the fourth round of the Don Skuce Memorial Music Collective songwriting competition, a tribute to the late owner of Ed's Music Workshop, who died in June 2018 after a long battle with cancer.
Rowland's song will be re-recorded by local music producer and sound engineer James McKenty before heading to Los Angeles, where it will be mixed and mastered by Grammy Award-winning producer and Peterborough native Greg Wells in his RocketCarousel Studio.
As for Community gardenwhich features album art by Cavan-based artist JoEllen Brydon, Rowland is hosting a Peterborough album release show at the Gordon Best Theater at 8 p.m. on Saturday April 9, with Canadian tour dates this spring and this summer.
VIDEO: "Accident" by Benj Rowland

Tickets for the Peterborough exit show, which features special guests JJ Swinn And The Haymakers and Kayla Mahomed, are available in advance for $20 at www.eventbrite.com/e/290819056627.
For more information and updates, visit Rowland's website at www.benjrowland.com.