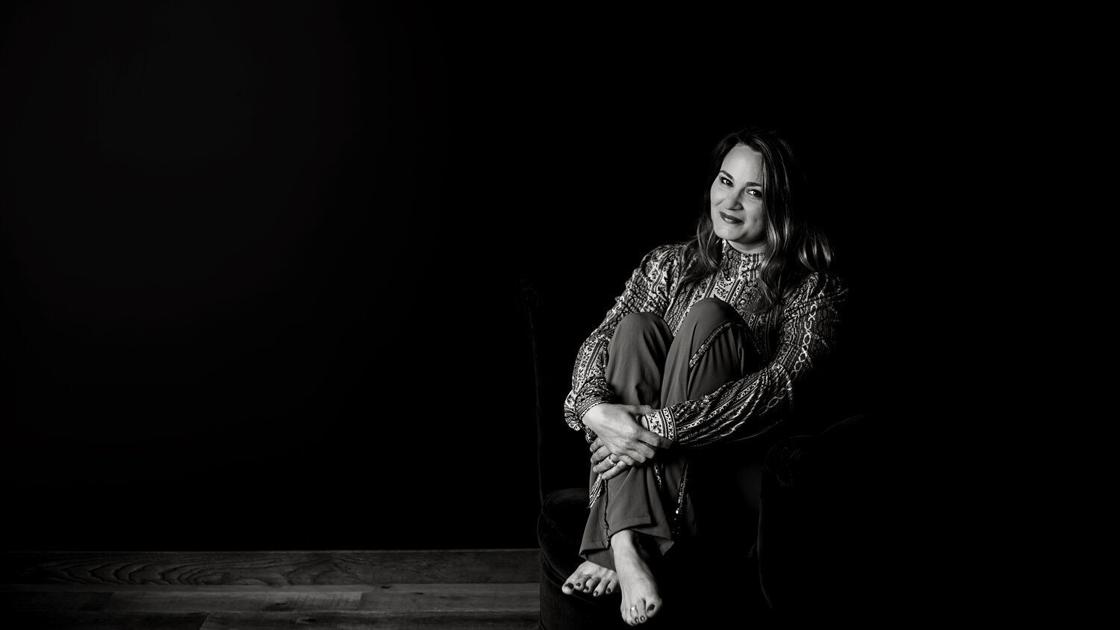 SCENE – Profile of a musician from Minn: Amanda Grace gives us pure nostalgia for the 90s | South Minn Scene
"As far back as I can remember, I have sung at community events, religious events and fundraisers. The music was exactly what we were doing.
Born in St. Paul into a family of musicians, Amanda Grace has never known a time when music was not an integral part of her life. She created her first songs around the age of 6, and at Winona State University, she performed in an alternative rock band – more as a hobby than a career.
After college, Amanda took a break from music to focus on her family. Then, in 2009, tragedy struck when she lost her nephew in a fierce battle with leukemia. The loss deeply affected Amanda, as he asked her to sing for him in her dying moments. Grieving and looking for a way to honor her memory, she decided to release an album of children's music. As a new mom herself, Amanda included songs she wrote for her own child as well as songs her nephew loved. The result: "Trains, cars and a trip to Mars. "
This children's album rekindled Amanda's desire to make music again. To date, she has released four albums and two EPs – "Please Dear Sun" being her seventh release.
Born of the pandemic, while the rest of us grew sourdough sourdoughs and stocked up on dalgona coffees, Amanda channeled her feelings into songwriting. The result is a collection of heartfelt tunes, worked with all the tumultuous emotions of the past year and a half. Unbound by genre, most of "Please Dear Sun" recalls the moody 90s sounds of Joan Osborne, Paula Cole and Sarah McLachlan with a few dips in classic country. Amanda's voice is clear and sweet with a wonderful hint of richness. It flies as well on its serious and serious tones as it makes beautiful light whispers.
To the remarkable tune "Some Goodness", Amanda reflects on the unpredictability of life, the uncertainty of the future, and begs anyone with the power to do so to "show me a little kindness".
Who exactly it is addressed to is left to the listener's interpretation, but when asked, Amanda explained that, "I was concerned about what was going on with humanity … so strong feelings of injustice, I was just sad. It was partly a cry to the earth. We are only humans; in short, what we want is kindness.
It is a feeling that resonates with all hearts at a time when so much is beyond our control, and the world is full of so much turmoil and pain.
"So Long Dear Friend" is a love letter to a friend who has lost touch. Calls are made, messages are left, and they can't seem to find the connection they once had. This is a common scenario in friendships, even more so over the past 18 months. The song emphasizes how easy it is to lose touch unintentionally, and emphasizes the need for connection and how we hold onto memories of those from the past with a certain nostalgia.
Amanda also works in the moonlight (daylight?) As a voice over artist, doing projects ranging from commercials to training programs and audiobooks. This willingness and ability to explore the abilities of her voice is manifested in "You're Not Mine", an excellent kiss track where Amanda imbues her voice with the angst and venom of the character. It is dripping with the vengeful audacity of yesterday's Alanis Morrisette and today's Olivia Rodrigo. It's reminiscent of the simplicity of '90s feminism, where malicious rage had its own moment in the spotlight.
When it comes to songwriting, Amanda lets the song determine her fate. This is why she does not hesitate to venture into various genres and styles. His long-time collaborators and group members Fletch Archerd and Peter Boysen bring their expertise to his vision.
"Please Dear Sun" was created from personal recordings exchanged between them, adding and subtracting until each song became whole. Because the three have played together for so long, there is an inherent knowledge of where Amanda wants the songs to go without her specifying it, and she, in turn, has great confidence in the artistic choices. of Archerd and Boysen. It is because of this freedom that "Please Dear Sun" explores so many diverse styles, from the anxious' 90s alternative on "You're Not Mine" to classic country on "Tears Upon My Hands".
The name of the album was chosen after Amanda fell in love with the cover art and the corresponding story. Rochester-based artist Amy Abts caught Amanda's attention after providing illustrations to local singer-songwriter Mary Bue. Amy showed Amanda a few samples of her work and a piece immediately caught her eye, based on Eris, the Greek goddess of discord.
Throughout the story, Eris, upset that she was not invited to Peleus and Thetis' wedding, deposits a golden apple in the wedding festivities labeled "for the most beautiful of all". Of course, chaos ensued when the goddesses started arguing over who should rightfully get the apple.
Amanda saw this story from Greek mythology as a great analogy to the current state of the world. There is so much anger and greed because people are losing their common privileges one way or another due to the pandemic. People realize that human relationships are the most important. In short, this album is about that, recognizing what's really important and the benefits we can reap when we allow people to be truly themselves.
You can find Please Dear Sun on your favorite streaming / download service. To follow the shows and other news, you can subscribe to its newsletter via its website musicbyamandagrace.com.
Sarah Osterbauer is a die-hard music lover. When she is budgeting each month, food comes after concert tickets. Find her on twitter @SarahOwrites.