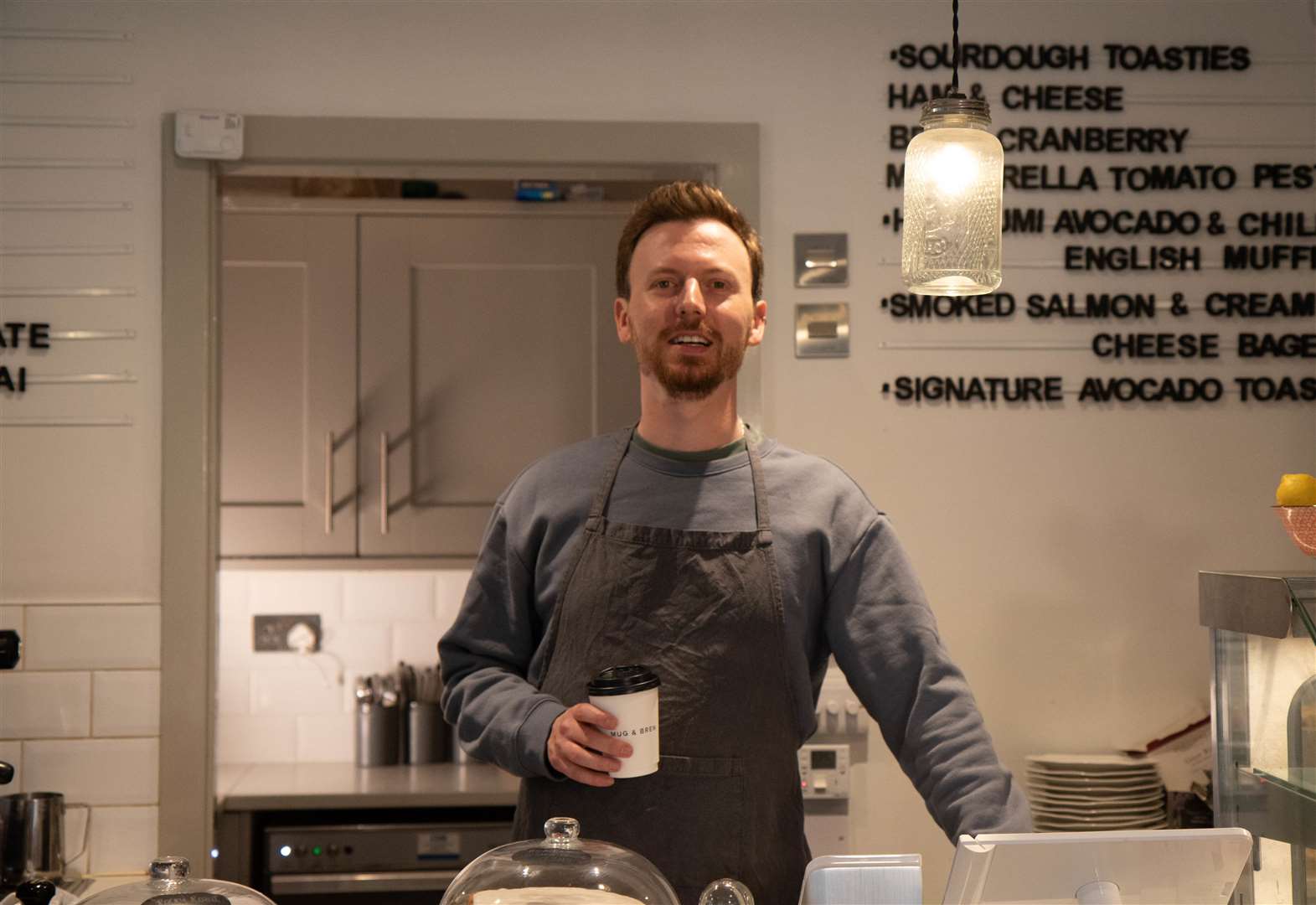 Singer-songwriter music video shot in and around Newbury
On Thursday, singer-songwriter Joe Hicks released a new double-sided single One More Step / Make It Home. He closely follows the shooting of his first video, which presents familiar places.
With over three million Spotify streams, the rising Newbury musician only recently released Mirror Mirror – the first installment of his upcoming debut album, out later this year, and the promotional video was shot over three days at Ashampstead, Thatcham and Newbury. The images feature local businesses Mug and Brew, Willow and Blooms, Air Hair Co, Mr Moo Juice and Studio 91.
"It meant a lot to be able to showcase a number of excellent independent businesses in the Newbury area run by friends of mine who kindly gave their time and premises to host the shoot," said Joe.
You can link to the video clip here: https://www.youtube.com/watch?v=1dhEDU8AsdY
"It's the first time I've done a real music video for one of my songs, so it just felt right to do it in the city I'm from, which has gone a long way in nurturing my love of music. music growing up."
The 'brilliant' Bradley Bowers of BCB Media (Southampton) filmed and edited the video, Sam Carter assisted, Will and Laura Carter provided their 'lovely bathroom' and Nick Strong of Air Hair Co came up with the concept.
Initially, when Joe started writing new music in 2020, he intended to release another EP, but with persistent encouragement from producer Sam Winfield (Amber Run, Fickle Friends, Robin Trower, Only Sun), he quickly rose to the challenge of writing his first full album, despite how daunting that commitment was.
In the past, Joe admits, if an idea didn't quite fit "his sound," he would move on, not exploring it further. But with Mirror Mirror, that was not the case. The single's rocky intro riff was one such idea, but rather than shoot it down, Joe was intrigued to see what might come of it. "Once I started singing on it, I didn't stop until I got it all melodically laid out, and I'm so glad I did because it's one of my songs. favorites on the album.
"Lyrically, it's about reassurance. It's about when you feel down about the world, acknowledge your fears, and give yourself a damn good chat in the mirror. Understand everything. »
After being unable to play live for over a year, Joe had a lot of time to think… and too much to think. "I don't think I'm terribly worried, but when you've chosen a somewhat fragile career like music, you have plenty of opportunities to wonder where this is all going. This song is about one of those times.
Showcasing Joe's superb guitar textures alongside the brilliance of Ed Broad's drumming technique, Mirror Mirror feels upbeat – the track's somewhat dark mansions come across as confident, melodic displays despite the introspection of his story. A soundtrack many could embrace, Mirror Mirror "sheds light on the scrutiny we can all be guilty of and there's solace to be drawn from it," Joe said.
Raised in Newbury, Joe blends pop, blues and folk influences, combining intricate guitar composition with classic pop songwriting. Having made a name for himself as a session guitarist, he released his first solo single in early 2017.
Shortly after, he was named Artist of the Week by the BBC, receiving numerous radio broadcasts across the UK as well as a CLASH Track of the Day feature. Since then, he has built up a significant following online, helped by extensive support from the BBC. Presenting and touring the UK and Europe, including appearances at CarFest, The Big Feastival, Are You Listening? Festival, Pub in the Park, over 30 shows and Sofar Sounds slots supporting Sam Fender, James Walsh and Starsailor.
Tickets for the Joe's Arlington Arts concert on November 26 are on sale now.
"After my sold out show last year, I'm very excited to be back at full capacity at Arlington Arts with my band to celebrate the release of my debut album"
---
---