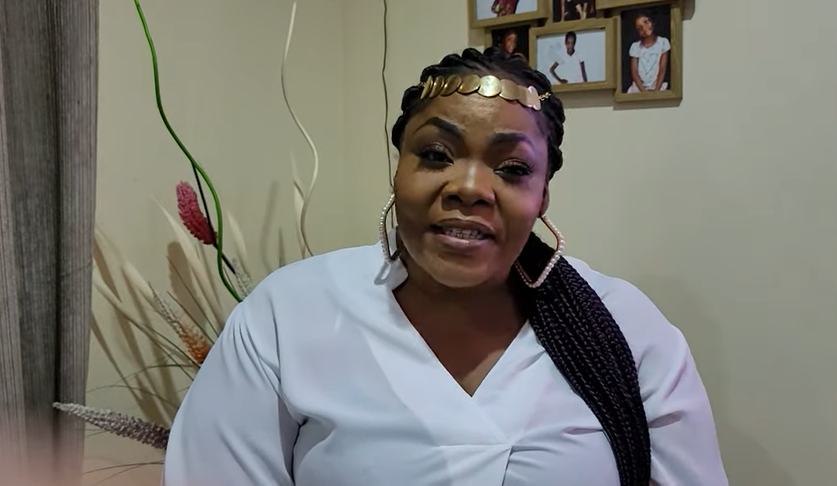 Songwriter of the Year Fixes on a Few Artists – Celestine Donkor Criticizes VGMA Board
Gospel musician Celestine Donkor thinks the Vodafone Ghana Music Awards (VGMA) board is doing a huge disservice to new and up-and-coming songwriters.
According to her, over the past few years, the Songwriter of the Year category has been inundated with the same names in the industry with little to no shine given to others.
speaking on Blow of the day to Hitz FMCelestine Donkor said the board did not explore the explanation that if they had done a wide consultation they would have found some of the songwriters who might be even better than the nominees.
"We have people like Kinaata, Akawaboa and co, the category is fixed on them. This [the board] does not give the chance to people who arrive probably stronger than these names to be heard. I'm 100% sure that for this year's songwriter category, there were some songs that weren't giving good ratings.
This comes after some of the public expressed their dissatisfaction with some selections in the 2022 VGMA Nominations list.
For the 2022 VGMA Songwriter of the Year nominations, six musicians, namely Minister OJ, Fameye, Abiana, Kofi Kinaata, Akwaboah and Diana Hamilton have been shortlisted.
In 2021, three of the musicians nominated in this year's category, namely Diana Hamilton, Kofi Kinaata (winner) and Abiana, earned nominations. Others were Epixode, Joe Mettle and Adina.
In 2020, Kofi Kinaata, Diana Hamilton and Epixode picked up Song of the Year nominations. The others were Akwaboah, Lamisi and King Promise.
Additionally, Kofi Kinaata is the only artist to have won the award four times.
Meanwhile, Celestine Donkor said the VGMA board can do better.
She said the awards program had similar issues in years past when it came to the female singer of the year award.
She explained that the prize had been awarded to Efya and Becca several times, barely giving a handful of other singers a chance.
"There was a concern: 'are there no more female singers in Ghana?' Until they started listening to the new guys and giving them a chance in that category, that was it. I think the same thing happens with the songwriter category.
Celestine Donkor explained that it was essential for the board to explore beyond the few popular acts to give others an opportunity to shine.